ABC's of Retriever Training - Part II: The Finished Dog DVD
No risk to you. Your 100% Satisfaction is Guaranteed with our 30 Day "No Questions" Money Back Guarantee. Hassle-free returns & exchanges.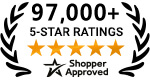 1 hour 26 minute runtime

Where Mike Pind's first DVD concentrates on choosing a puppy, obedience, steady to shot, and single retrieves, ABCs of Retriever Training Volume 2: The Finished Dog takes you through steps to command double and triple retrieves, stopping on the whistle, as well as tips for handling, blind retrieves, and lining. It also will provide you with valuable hints to improve your hunting skills.


Your attitude and your dog's breeding, condition, correct, and control are the ABC's for a successful retriever. Follow the simple steps in "The ABC's of Retriever Training" and you too can command "The Finished Dog."

Keeping it simple,

Mike Pind
Chapters:
Multiple Marks

Forcing To A Pile

Stopping On A Whistle

Casting

Sight Blinds

Walk Ups

Water Baseball




Hallmark Dog Supplies
400000000031
11980