CLEARANCE -- Empty Collars Book edited by David Webb
This is a collection of writings about gun dogs, their owners, and the immutable bond between them.

Order this book and get FREE Standard Shipping (US48) on your entire order!
No risk to you. Your 100% Satisfaction is Guaranteed with our 30 Day "No Questions" Money Back Guarantee. Hassle-free returns & exchanges.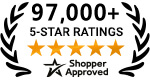 Copyright 2003, 142 pages, hardcover, b/w illustrations

These words of George Bird Evans capture what is at the heart of Empty Collars, a collection of writings about gun dogs, their owners, and the immutable bond between them. "Losing a pet is never easy, and the connection between gun dog and owner seems to have an added intensity." Studies show that after losing a pet, owners need to go through the same stages of grief that they experience with any human loss. This anthology was created in an effort to provide empathy and comfort during this time.

In Empty Collars, David Webb has gathered some of the finest writing about this important part of owning a gun dog: from George Bird Evans, the renowned and prolific gun dog writer, to Joe Arnette, associate editor for Countrysport Press. Stories by Field & Stream columnist Bill Tarrant are side by side with the writings of Charles W. Gusewelle and Ben Hur Lampman, two admired writers in the field. This anthology is a must for any gun dog owner.

Table of Contents:


These Precious Days
Char
The Last Indian Summer
Not Forever -- Just a Lifetime
My Girl Friday
The Last Hunt
Last Days
An Elegy for Dannyboy
Among the Aspens
Coco Lives Forever
Ol' Drum
Of Miracles and Memories
Welcome to Hard Times
Smokey
A Gift Beyond Measure
What Would You Do if I was Your Dog, Doc?
Archaeology
Where to Bury a Dog
Contributors to Empty Collars include:
Joe Arnette
Tom S. Cooper
George Bird Evans
Charles W. Gusewelle
Tom Holcomb
Robert F. Jones
Ben Hur Lampman
Bill McClure
Cliff Shroeder
Bill Tarrant
Mark Jeffrey Volk
David Webb
Country of Origin: Made in USA.



Glade Run Press
780974321202