Dokken: Intermediate Retrievers DVD
These are GREAT videos.

Do NOT let the $15 price fool you. This should be a $50.00 DVD for the value Tom puts in this series.

Tom Dokken's INTERMEDIATE Retriever Training DVD takes up where his Retriever Puppy Training DVD leaves off, and prepares your retriever for his Advanced Training DVD.

"The ecollar is NOT a teaching tool. It's a reinforcement tool. Reinforce known commands..."

"A dog with an e-collar is NOT working off-leash. This training collar is a 400 yard check cord."

Buy Dokken's Retriever Book as well...





Transcript from Steve's Video:

Today we're looking at the Tom Dokken books and DVDs. This is something that I waited for, for a long time, and Tom has got them released. They came out this year. And they are awesome. It is a very complete method and it's very step-by-step. And it's easy for anybody to understand.

Tom's method just makes a lot of sense. It's something that was developed over a long period of time. He's worked with a lot of dogs. And it just covers things the way that I like to see them covered. The best thing about it is that it's incredibly affordable. The videos are $15 apiece. So you've got a puppy, an intermediate, and an advanced. And then you've got two books that are around $20 apiece.

We've worked with Tom for years. Tom developed the Dokken dead fowl trainers. So it's something that we've been selling for a long time. We've been talking to him for a long time about putting about a training method. So it's something that we've really been waiting for.

What I like about it is that it's broken down in real simple steps. You can buy it as you need it or you can buy it all together. And you've got the advantage of having a book and a DVD that have the same methodology behind them, and that's hard to do. A lot of the books that we sell don't have any sort of videos that come along with them, and a lot of the videos we sell don't have a book. So, depending on how you learn, you've got everything covered.

I just like Tom's method. It's set up for hunters. It's got e-collars. It teaches everything that you need from start to finish. If you want a dog that is a pleasure to hunt behind, this is a really great method to use.

We highly recommend it. It's satisfaction guaranteed. If you are not happy with it we want it back. I can't say enough nice things about it. It's a wonderful collection and I highly recommend it for your retriever and your upland flushing dog. He covers both. So if you are looking for a method that's going to be easy to work with and give you a dog that you are real happy with in the end, check it out: Tom Dokken Retriever Training.




Steve Snell
"Great video"


By:
Mark Cardwell From VA
Owns 11 dogs. Hunts. Family pet.
Great video.
Product Rating:
Review ID: 13668
Reviewed:
2014-09-12
out of 5-stars.
"I'm happy with the results"


By:
Randall From CA
Hunts. Family pet.
I've used it with his book "Tom Dokken's Retriever Training Book". I'm happy with the results.
Product Rating:
Review ID: 13458
Reviewed:
2014-09-06
out of 5-stars.
"Excellent video"


By:
From
Hunts.
Excellent video. I have looked at several videos, and I am going to use this video to help me train my dog. So far I have had great success. Thanks
Product Rating:
Review ID: 14253
Reviewed:
2014-10-04
out of 5-stars.
Customer Review #23202


By:
Lawrence Thibodeau From WA
Owns 2 dogs. Hunts.
I liked this video so much I sent my retriever to Tom Dokken's Oak Ridge Kennel for intermediate training!


Product Rating:
Review ID: 23202
Reviewed:
2015-08-28
out of 5-stars.
Tom Dokken's Gun Dog Retrievers -- Intermediate Training DVD
No risk to you. Your 100% Satisfaction is Guaranteed with our 30 Day "No Questions" Money Back Guarantee. Hassle-free returns & exchanges.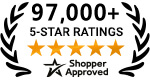 Advanced work, including force-fetching, marking, and casting, are described by professional trainer Tom Dokken, who demonstrates the step-by-step procedure used to produce a steady and reliable retriever for waterfowl and upland game birds. The entire force-fetch sequence is illustrated in detail, moving from the training table to the ground and ultimately to the water and the field. Training for controlled behavior in the blind, in boats, and around decoys is also included. Hosted by Gun Dog Magazine editor Rick Van Etten. Made in the USA.

Chapters:

Introduction
Reinforcing Basic Commands
Intro to the Training Table
Hand in Mouth Drill
Advanced Hand in Mouth
Teaching Force Fetch
Intro to the Fetching Stick
Force Fetch on the Walking Table
Holding Different Objects
Force Fetch on the Ground

Running time 90 minutes.


Steve's Notes from the VIDEO / DVD
---
Introduction
In the intermediate training you will learn basic obedience off the leash, force fetch for retrieve, steady to shot, upland hunting, and how to have a retriever that is 100% under control.
---
---
Reinforcing Basic Commands
In order for you to get off leash control you must start with reinforcing basic commands.
---
Use a training crop as a guide as well as a leash and from there you'll start using the remote collar.
Start off by reinforcing the sit command with the riding crop with a few taps on his rear, you can also tap him across the chest with the riding crop to reinforce the heel command.
Work this drill for about a week to get your dog used to it. Then you'll move to the remote collar. Remember to start the collar on level 1. Also, remember the remote collar is a reinforcement tool and not a teaching tool.
When you reinforce the commands you will put pressure on the leash AND the collar. As you work your dog you can start to raise the intensity of the collar. Adjusting your dog to the remote collar should take you about 7-10 days.
---
Intro to the Training Table
---
Force fetching is like any other command except you are teaching your dog to pick something up off the ground, hold onto it and come all the way back in. This is important b/c this is the only command that doesn't have one word associated with it like "come", "sit", or "stay".
To have a complete retriever you really need to go through this process. You should be doing a little every day and it will take around a month to 6 weeks. The goal is to have a dog that every time you send him for a retrieve not only does he love it but he knows it's his job.
For this you will need a table or an elevated surface with a hook for the leash leaving you with 2 available hands. When introducing a puppy to the table put the puppy on the table and reward with treats to make the table a positive spot.
---
Hand in Mouth Drill
The starting point for all of force fetching is the hand in mouth drill.
---
Right now every thing you are doing is about your dogs mouth. Getting him to pick something up with his mouth, getting something in his mouth, so the goal is to get your dog to comply with having something in his mouth.
This drill isn't to make your dog hold something in his mouth, but to teach him that once he relaxes you will take your hand out of his mouth. Timing is important; as soon as your dog settles down immediately remove your hand.
For this drill you'll need a training table and a pair of gloves. It's beneficial to have your dog tethered at this time. You won't see total compliance when you first do this drill, but repetition throughout the day in short sessions over time will lead to your dog immediately relaxing as soon as your put your hand in his mouth.
---
Advanced Hand in Mouth
Once your dog is relaxed with the hand in mouth drill you can move on to a move advanced technique.
---
Instead of applying pressure to the top of your dog's mouth to encourage him to open his mouth, you'll be applying subtle pressure to his ear and rolling your gloved hand into his mouth. At this stage he should remain calm and relaxed with your hand in his mouth.
The goal is to get your dog to associate released the pressure on his ear once your hand is in his mouth. At this point you won't use a command to get your dog to open his mouth for your hand, but eventually this training will lead to the "Fetch" command.
These sessions should be short and only 4-5 a day. You will get far more work out of a dog if you don't over do it.
You are looking for your dog to start moving his head toward your hand.
---
Intro to the Fetching Stick
Once you dog is holding on the glove firmly, it's time to introduce him to the fetching stick.
---
Working with the fetching stick is the same principle as the glove. You want your dog to open to accept the fetching stich, hold on to it, and release all according to the pressure you will be putting on his ear.
As with the force fetch drill you will add pressure to the ear while pushing on the fetching stick. Your dog should maintain his grip on the fetching stick until you command him to do otherwise.
As your dog gets comfortable grabbing the fetching stick, begin lowering the stick as your put it in front of him to prepare him for fetching from the ground. It is at this point in the training that you will begin to use the "Fetch" command.
---
Force Fetch On Walking Table
---
For this you will need a long walking table with no back drop. This drill is to get your dog to actually start walking with something in their mouth.
Once the fetching stick is in his mouth you want to walk one of 2 steps. Don't over do it at first. As soon as he drops the fetching stick, apply pressure to his ear and have him pick it back up and start the drill again.
Gradually you'll start the fetching stick at ground level and have him take a few steps with it. Your hand should remain on his ear, but only apply pressure if he drops the stick.
You want to get to the point where you can walk your dog around this table confidently without him dropping the stick and without your hand on his ear.
---
Holding Different Objects
After your dog is walking reliably with the fetching stick you can move onto training with any object.
---
This drill is just like getting your dog accustomed to the fetching stick, but you are using different objects gradually move up in size.
Start out this training with something other than dummies.
As this part of the training is "work" to your dog, wait to give him dummies that he will be retrieving for fun down the road. This will help to avoid your dogs association with a dummy as "work."
---
Force Fetch on the Ground
It's important to note not to come off the table too quick. Reacting to problems during training while your dog is on the table is easier on your back and will give you the patience you'll need to correct any problems your dog might be having.
---
Force fetching on the ground follows the same principles as force fetching on the table. This is just to get your dog accustomed to fetching while he's on the ground.
Once your dog is fetching without dropping, you can start walking with the leash and using the "heel" command while he is still holding the object in his mouth.
Once he is making short walks and holding on, you can move on to another object going through every object the dog has picked up in the past. If they drop the object, make sure they pick it up from the ground. The last step is the bird. You are looking for calm, controlled motions.
---
Hold and Heel Drill
Hold and Heel is the drill that prepares your dog for the ultimate goal, which is to retrieve the bird, bring it back to our side, sit and deliver to hand.
---
This drill is to practice returning on retrieves without having to throw anything. You'll return to the fetching stick and the platform.
The dog will fetch from your hand, walk a few steps and sit at your side all while on a leash. Repeat this as much as your want until your dog is confident moving between a short distance and then work up to 30-40 yards with a check cord.
---
Remote Training Collar
You'll finish off your force fetch training with the remote training collar.
---
This training is to replace the ear pinch with the training collar using the same pressure on/pressure off method.
This drill is really to reinforce and should go smoothly after a few sessions b/c you have already done this in obedience training.
---
Remote Collar on the Walking Table
Any time you reintroduce something you want to take the dog back to an area that is familiar.
---
Just like you returned your dog to the table for the reintroduction of the remote collar for force fetching, you'll move back to the walking table for this drill.
You will repeat the force fetch training on the walking table replacing the ear pinch reprimand with the remote collar.
Take a few days on this step, don't rush it. Once your dog is comfortable take him to the ground.
---
Walk Up Drill
---
This is the same as the drill you worked on the walking table except you are going to place the fetching stick on the ground behind you as you're walking, turn the corner, come back to it and give him the fetch command. You can use the remote if he isn't picking up the fetching stick.
After your dog is comfortable with just picking it up and walking around, you are going to add the "heel" command, which is something you have already trained for. You are just combining the processes you've been training.
At this point you can put out multiple objects for your dog to retrieve and let him work on bringing each one back to you.
---
Tap and Fetch Drill
Tap and Fetch is simply adding the riding crop to the force fetch training.
---
All this training does is push the dog out in front of us to go and pick up the stick. It's the final stage to make sure the dog understands pinching the ear, the remote collar and the riding crop.
There is nothing new in this drill to the dog you are just adding the "tap" of the riding crop, which he already learned in basic obedience, to the force fetch training.
---
Force Fetch in Water
Once you finish your force fetch training on land, you're going to move on to the water.
---
For this training you are going to return to the fetching stick and have the dog holding the fetching stick while walking in and out of the water.
After a few sessions of that you will move onto retrieving in the water. For this you will keep the check cord on just to make sure your dog won't swim off or lose focus.
---
Reinforcing Steadiness
---
For this drill you will go back to the "Place" command. These are temptation drills to make sure your dog is staying steady until you give the command.
You'll start by swinging the dummy, move onto the blank gun and then move to a live pigeon on a pole. If he stays for all of these then you are ready to move onto a marked retrieve.
---
Marked Retrieve
---
For marked retrieve you are going to combine all the elements of your force fetch training. You'll start with the duck calls, shoot your shot gun, throw out a bird and send your dog to retrieve. From here you can move off the "Place" platform to ground.
Repeat the same force fetch commands you've been training for making sure your dog doesn't set out to retrieve until you give him the command. At this point, you are ready to go hunting and be in a duck situation.
---
Working from the Boat
---
You will basically take every drill from the yard and bring it to the water. A dummy launcher or thrower and a second person are really helpful for water drills.
Repeat the same drills you've been working on: duck call, shoot, throw the dummy, send to retrieve. You're making sure your dog is steady, focused, and waits on your command to retrieve.
You can start these retrieves small and lengthen the distance over time. You're looking for the dog to hold the retrieve, come all the way in and not shake until he is all the way in and delivers the bird.
---
Exposure to the Boat
Exposure to the boat is something you want to do before taking your dog out to hunt.
---
If you're working with a boat with a motor, take your dog out and get him used to the sound and motion of the boat.
Throw a few retrieves to get him comfortable with the boat.
---
Working from a Blind
You won't always be working from a boat, so you want to start getting your dog ready for working in other situation, like a blind.
---
The duck blind is just one more scenario to get your dog ready for. You're looking for the dog to stay steady until you give him the retrieve command, bring the bird all the way in to your hand. The drill is the same: duck call, shoot, throw, command and retrieve.
---
The Blind in Field Hunting
At this point you can start putting your dog in his own blind.
---
Using the kennel command from your initial obedience training, you will instruct your dog into his own blind and then start the force fetch training you've been using.
This drill can be done in the back yard and will prepare your dog for when you are in your own lay out blind and he is in his blind.
---
Upland Training
---
Even though your dog may be predominantly trained to be a water fowl dog, there is no reason why they can't pull double duty and also be an upland retriever as well. The trick is teaching your dog that there is something out there.
When introducing a dog to cover, plant some birds beforehand for a few sessions to build confidence that there is something there. Work cross wind or into the wind so your dog can use his nose.
Once your dog has started chasing to get him to return use the come command and the whistle first to get him to come back to you. Not every bird is going to get knocked down, this is where your collar comes in. The collar gives you absolute recall. You want your dogs to get up and follow, but if it doesn't fall you want absolute recall.
---
Trailing Running Birds
---
Trailing is an important aspect of training and easiest if taught in small increments. You'll take a bird and attach it to a leash and drag the bird through the grass. Start small and only drag the bird 10-15 feet in a straight line. Later on you can start varying the path and go further out.
Once you've dragged and placed the bird out, you'll bring in the bird and add a new command "dead bird" and "hunt dead". Before you lengthen the distance you take your dog, make sure that every hunt before that is succesful.
---
Putting it All Together
At this point you should have a finished dog, ready to hunt.
---
Country of Origin: Made in USA.



InterMedia Outdoors
053038350401