Extra Large Bottomland Camo Insulated Kennel Cover by Mud River
Temporarily sold out. Expected to be back in stock by May, 2018.
No risk to you. Your 100% Satisfaction is Guaranteed with our 30 Day "No Questions" Money Back Guarantee. Hassle-free returns & exchanges.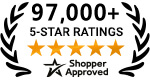 Sizing:

Please measure your kennel carefully before ordering. Select the size that matches your kennel or is slightly larger than your kennel. NOTE: We find that the Large Extended is a better fit on most kennels than the Large.

MEDIUM -- 32"L x 23"W x 25"H -- fits Ruff Tough Medium (if you cinch up slack), Ruff Tough Intermediate, and Pet Porter and Vari Kennel 300 dog boxes
LARGE -- 36"L x 26"W x 26"H -- fits Ruff Tough Large and Pet Porter Large dog boxes
LARGE EXTENDED -- 37"L x 26"W x 28.5"H -- fits Gunner Kennels G1 Intermediate and Vari Kennel 400 dog boxes
EXTRA LARGE -- 40"L x 28.5"W x 30"H -- fits Pet Porter and Vari Kennel 500 dog boxes

The Mud River Insulated Kennel Cover has many features that will allow your dog protection from the cold and rain making your standard dog crate a warm, dry and comfortable place for your hunting dog. It will keep the inside of your crate 20-40 degrees warmer than the outside air temperature (depending on size of dog, working or resting dog, windows on or off, door up or down).

Features on the Dog Crate Cover include MicroLite3 insulation, a 2-ply infused 1200D Poly industrial grade bottom that is built to withstand years of abrasion, water resistant coating for protection in foul and unpredictable weather, rubber handles on the top making it easy to move and carry, and 4 side D-Rings for securing the kennel in the back of your truck.

Rubber mesh over each window and velcro loops on the front allow you to open up the sides and roll up the front flap for proper air flow when the weather warms up. The Mud River Kennel cover also has multiple side, rear, and top pockets and storage areas that help you keep all your dog training gear safe and secure. 1 year manufacturer's warranty.

WARNINGS:


Never close all the kennel cover doors and windows at the same time -- depending on your dog and various external factors, temperatures can increase more quickly than expected.
Don't carry more than one dog per kennel.
Never leave your dog unattended.
Use caution when pulling trailers that may redirect exhaust into the back of your pick up or topper when using a Kennel Cover.
Mud River Kennel Covers do not provide adequate protection for your canine in the event of an accident.

Cleaning Instructions:

Hose off. Spot treat with mild liquid detergent when needed. Line Dry.

The kennel cover is NOT waterproof but the material is naturally water resistant. If the cover were 100% waterproof you would run the risk of suffocating your dog inside the crate.

About how much warmer will the kennel cover keep the inside of your crate?

Typically, the kennel cover will keep the inside of your crate anywhere between 25-40 degrees warmer than the outside air temperature, depending on a few factors:


Dog size
If your dog has been in the field working (the temp inside will be higher than normal)
If the windows are attached
If the door is rolled up and secured or down


From the Manufacturer:
Innovation and Animal protection is a driving force at Mud River. Our pursuit of superior product performance will only enhance the Human and Animal relationship. Keeping with our quest for your dog's well being, we have loaded our kennel covers with a wealth of health benefits.

Chosen material is a 2 ply infused 1200D that has a Water-Resistant coating for protection in foul and unpredictable weather. Worry not -- when the mercury drops the microlite 3 insulation will supply thermal bliss.

You will also find that we have placed a tough and tumble rubber mesh over each window to ensure air is dispensed properly and to secure fit while running 70. While the need for gear is essential you will find stash pockets in all the right locations. The industrial grade bottom was not an after thought, built to withstand years of abrasion.

Country of Origin: Made in China.







Mud River
617867120774