Steve Says:
Do you want to be better at training your dog?

Do you want to get your kids into working with dogs?

I'm proud to announce that Gun Dog Supply will be hosting our tenth annual Huntsmith Seminars with Ronnie Smith on March 18th and 19th, and I REALLY want you to be there.

Again this year we will have one newer program and one "classic." The Presentation Seminar will be on Saturday March 18th, and the Foundation Seminar will be on Sunday March 19th.

For the Presentation Seminar, we ask that you just bring yourselves and leave your dogs at home. Instructor Ronnie Smith will be giving you an overview and demonstration of his entire bird dog training format.

For the Foundation Seminar, bring yourself AND your dog. Imagine how much better your dog will be after a day in the field where world-class professional dog trainer Ronnie Smith trains YOU how to train YOUR dog!

Plus, over the years, I've had enough people say to me, "Hey, can I bring my kid?" that I realized this is a great opportunity for parents, so sign up today and YOU CAN BRING YOUR KID FOR FREE! (ages 10-16)

It's a perfect opportunity to get your kid involved in the outdoors, get your kid interested in dogs, AND build the right foundation for training dogs for the rest of their lives.


---

BACKSTORY: My entire bird dog life has been tied pretty hard to the Smith Family. My Dad, WC Snell, bought my first bird dog from Rick in 1979. She was a brittany out of Rick's Perry's Rustic Prince. "Dee" was my world and and I followed her after quail for 10 years. My Dad liked her so much he bought a male off a similar breeding a year later. "Magic" was a mighty fine dog, and ended up going back to Rick for training and did pretty well on the trial circuit.

In 1984 my Dad hosted a Delmar Smith Seminar. Mr. Delmar is one of those folks that once you meet him, you will never forget. I was too young to really appreciate the seminar but I tried to learn as much as I could. Most of the bird dogs that we had when I was a teenager were out of Rick's bloodlines. They were all really nice dogs. I just retired one my Dad's dogs at the age of eleven. She was trained by Rick's brother Tom.

In 2001, we bred a litter of pointers off my "Em" dog and I kept a pup named "Ruby." I had been reading Rick's articles on e-collar training for a while and I felt I needed to see it for myself. In 2002 Ruby and I went to San Antonio, TX to attend a Foundation Seminar. It was an amazing trip and it changed the way I train my dogs. I watched Rick take Ruby from the Whoa Post and transition to the ecollar around her belly in about 15 minutes. She was stopping on command shortly after that. This was a dog that didn't know how to stop and had no interest in learning. It was amazing to watch.



Sam and Brandy in 2009



Rick still breeds the same blood line from his field trial days. What's really, really cool is that Sam and I were both 10 years old when we got our first bird dogs from Rick.

I first met Ronnie on a hunting trip at the Mariposa in Falfurius, TX, in the winter of 2005. The Mariposa is where Rick and Ronnie spend the winter guiding quail hunts. It's a pretty amazing place. I doubt I am the typical customer, seeing how I was more interested in seeing the kennel and learning about particular dogs and their training. Ronnie invited me to come to his Advanced Seminar in Oklahoma later that year. I learned more about ecollars and how to train with them in that 4 day trip than ever before.

While Rick and Ronnie are best known as bird dog trainers, their seminar is built around working with retrievers and flushing dogs also. If you have any questions about the seminar, drop me an email or give me a call at (800) 624-6378.


Steve Snell
Sorry -- this year's seminar is over.
If you missed it, check out what you can see next time!


Huntsmith Presentation Seminar with Ronnie Smith
Register now to make sure you have a spot!
Get MUCH better at training your dog
Get a FREE KID'S TICKET (ages 10-16) with your reservation ($295.00 value)
No risk to you. Your 100% Satisfaction is Guaranteed with our 30 Day "No Questions" Money Back Guarantee. Hassle-free returns & exchanges.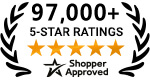 SEMINAR OVERVIEW

Ronnie Smith, co-founder of the HuntSmith Bird Dog Seminars and owner of Ronnie Smith Kennels, will be in Crawford, MS on March 18, 2017, to host a Presentation Seminar for all breeds of pointing, flushing and retrieving dogs.

The Presentation Seminar is a new type of seminar designed to present a condensed version of Ronnie's entire bird dog training format. This is a demonstration seminar, so leave your dog at home and come listen to Ronnie give an overview of the HuntSmith system. The topics he will cover will begin with the importance of puppy development and how to help your young dog bring out his inherent prey drive. From there he will continue into the basics of formal training, including checkcording, heeling, teaching whoa or hup and transition to the e-collar. At the end of the day Ronnie will wrap up with how to steady up your dog and finish his formal training. If time allows, Ronnie will also go into discussing transition from pen raised birds to wild birds and transition from training to field trialing. As always, questions are more than welcome!

The one day seminar will be held at Burnt Oak Lodge in Crawford, MS. Sessions will begin at 8:00 am and continue until 4:00 pm with a break for lunch.

Participants are asked to leave their dogs at home. Ronnie will accept a few local dogs for demonstrations during the seminar. If you are interested, please contact him at 918-783-5400.

WHAT YOU WILL LEARN


This is a great one day demonstration of the Smith's method of dog training. Ronnie will demonstrate all of the fundamental elements of the Foundation, Intermediate and Advanced levels of the dog training system, and give advice and tips on how to train and prepare bird dogs for the field. As always, Ronnie will encourage questions about training or general animal behavior!

"Everything we do is for a reason. We use a very structured, stepped system that ends with a solid foundation, and no confusion for the dog." --Ronnie Smith

Important topics that Ronnie will go over with you will include introduction to birds, proper introduction to the gun, whoa, heel, handling in the field, steadying your dog on birds, honoring, and teaching your dog the general manners that will make everyone want to hunt with him. This is a one day seminar that will be packed with information!

RESERVATION INFORMATION

Reserve your spot now!


The Presentation Seminar is $295.00 per student. This seminar is limited to a maximum of 30 students. As reservations are limited and strictly on a first-come, first-served basis, contact Steve Snell at (800) 624-6378 for further information.

Full payment is required to reserve a slot in the seminar.

YOU CAN BRING YOUR KID FOR FREE! (ages 10-16). This is a perfect opportunity to get your kid involved in the outdoors, get your kid interested in dogs, AND build the right foundation for training dogs for the rest of their lives.

YOUR SATISFACTION IS GUARANTEED

The seminar is unconditionally guaranteed. If you don't feel that you obtained your money's worth, then it will be fully refunded.

TRAVEL INFO

Crawford, MS is about 2 1/2 hours from Jackson, MS, and about 3 hours from Memphis or Birmingham.


---

SEMINAR SCHEDULE

8:00 am -- Seminar Starts
12:00 pm -- Lunch Break
1:00 pm -- Seminar Resumes
4:00 pm -- Seminar Ends


---
ABOUT YOUR INSTRUCTOR, RONNIE SMITH


Easy going and fun to learn from, Ronnie is an effective teacher, whether the pupil is human or canine. However, working with bird dogs remains Ronnie's main passion and focus. Ronnie grew up involved with his father's bird dog training operation. As soon as he was big enough, he began tending to dogs and cleaning kennels. Ronnie spent many days in his youth at field trials with his dad, either riding his pony in the gallery or hanging back with the dogs listening to other trainers "talk dog."

Ronnie's first lessons in dog training came from his dad. He trained his first dog professionally at 14 years old. To this day he continues to draw from and build upon the principles that his father taught him. Ronnie took over his father's operation in 1982 and continues to build the business today.

Reserve your spot now!

WHAT YOU NEED TO BRING TO THE SEMINAR
REMEMBER -- This is a demonstration seminar, so you do not need to bring your dog!
Lawn Chair (a must for discussions and demonstrations)
Rain Gear (seminar continues regardless of weather)
Walking boots
Rubber boots for damp conditions
Reserve your spot now!
MORE INFORMATION
Get additional information online about the seminar at www.ronniesmithkennels.com/presentation-seminar/.
See More Pictures from the Seminar.

FROM RONNIESMITHKENNELS.COM:
With over 60 years of experience guiding, trialing, and training, Rick and Ronnie Smith believe "you have to think like a dog to sucessfully train a dog."

This natural approach to training is effective with all dogs, no matter the discipline or breed. The Smith's focus and passion happens to be upland bird dogs. Their life's work has been based on a love and respect for bird dogs and they are dedicated to understanding natural canine instincts and psychology.

The training system developed by the Smiths enables people at all levels of proficiency and knowledge to have a better bird dog and to build a better relationship with their bird dog.

Whether you are looking for a companion dog that you can take hunting on the weekends or a field trial champion, this training format will benefit you. Start with the Foundation Level and follow the Smith's training steps to a confident finished bird dog.
Reserve your spot now!
FROM THE TEAM HUNTSMITH BROCHURE:
Rick Smith believes everyone is capable of training their own bird dog. He has dedicated himself to helping people achieve this goal by refining the system his father, Delmar Smith, started decades ago. With Rick's and Ronnie's updated methods, the "Silent Command System" was created.

Drawing on generations of family background in bird dog training, Rick and his cousin, Ronnie Smith, have trained thousands of dog owners worldwide. They believe in a strong foundation of basics which are covered in the original and highly popular Foundation Seminar. This builds on the language and instincts our dogs already have and teaches dog owners how to understand the way dogs think and react without bringing human emotions into the training process.

As dogs and owners progress to the next stages of training, Team Huntsmith has added new seminars to encourage progress and give graduates of the basic seminar new challenges. The methods are proven, both in the field and in competition. Rick has compiled an enviable record including 3 National Championships, 7 US Open Championships, 6 International Championships, and well over 100 All-Age firsts. Some of the records he set still stand today, 28 years after retiring from competition!

In the field, both Rick and Ronnie put their methods to work, guiding on the Mariposa Ranch in South Texas. Rick is a breeder as well, raising fine Brittany pups that are pleasing owners all around the globe. Ronnie Smith is a well-respected trainer and field trial judge.

He maintains his public training kennel in Big Cabin, Oklahoma. Ronnie's excellent training and teaching skills combine with his sense of humor to make him a favorite at seminars.

"We are dedicated to helping each and every individual at every seminar. The classes are fun, entertaining, and full of information. From problem dogs to complete beginners, there is something for every person and every dog no matter what breed, age, or hunting style."

The foundation seminar is about the people, not about the dogs. We are going to show you the steps to go through to get a good foundation under your dog, meaning they understand what they are supposed to do with birds, how they are supposed to react to you, what you are asking of them, and learning that you are the Alpha.

In the seminar, the dogs are there so we can understand what we are talking about. I will demonstrate, then we will talk about, and then we will get up and practice it. The seminar is a hands on seminar.

But remember, the seminar is for the people, not the dogs. The dogs do benefit from it, but it is for the people. When you become proficient with knowing what to do, your dog will become proficient. If you go out to work your dog and you are confused, your dog is going to be confused. So we are teaching you how to train your dog.
Reserve your spot now!





Ronnie Smith
400000000000
Presentation Seminar