SportDOG Yard Trainer SD-350 Remote Training Collar
A great one-dog only system
NOT expandable
Tone, continuous stimulation, and momentary stimulation
No risk to you. Your 100% Satisfaction is Guaranteed with our 30 Day "No Questions" Money Back Guarantee. Hassle-free returns & exchanges.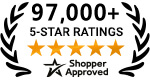 Gun Dog Supply Exclusive: One Hour BASIC OBEDIENCE Ecollar Training DVD
$40 Value -- You get this FOR FREE when you buy this ecollar.

We are proud to announce that Professional Dog Trainer Robin MacFarlane is working with us! We just wrapped another video shoot, and are launching her latest DVD.

PREVIEW: Watch a 10-minute Preview here...

What's interesting about these videos is that Robin has never worked with these dogs before, and several younger dogs have never been trained on an ecollar.

First, Robin walks you through the basic obedience commands showing what proper form looks like.

Next, Robin shows how she introduces the ecollar to two of Steve's puppies, Jack & Tilly, and shows you how to find the right STIM level to communicate with your dog.

She then turns that into a lesson for your dog to recognize that STIM means pay attention to your handler and expands that into a basic recall.

Additional segments include teaching RECALL, PLACE, SIT, and HEEL.





Exclusively available at Gun Dog Supply.




The SportDOG YardTrainer SD 350 is ideal for training in the yard, field, or for hunting with close-working dogs. The low continuous stimulation levels and gradual increases between levels on the SD-350 are particularly useful with sensitive dogs or breeds. Both the transmitter and receiver are waterproof and submersible. The comfortable "soft coat" transmitter finish makes this unit a pleasure to handle. Fits up to a 23" neck!


FREE! Owner's Manual Download
SportDOG SD-350 Owner's Manual, downloadable in .pdf format.
Click here to read the SportDOG SD-350 Owner's Manual.
Features of the SportDOG YardTrainer SD-350
Waterproof and submersible collar and transmitter
No external collar antenna to get hung up
300 yard range
Push-button ON/OFF switch activated at the collar
Small transmitter (3.2 oz)
Small collar receiver (4.8 oz)
8 levels of continuous or momentary stimulation
Instantly change stimulation intensity from the transmitter (tactile dial)
Tone only button
Rechargeable, user replaceable NiMH batteries in collar and transmitter
Low Battery Detect indicators on both transmitter and receiver
Manufacturer one year warranty


SportDOG YardTrainer SD-350 Transmitter
Waterproof transmitter. It's submersible, too! Drop the transmitter in the water, fish it out, and keep on training. Perfect for retriever training.
Rechargeable NiMH batteries. They're user replaceable, too. Heavy duty. They last 3-5 years with proper care.
It's smart. The SD-350 has a Low Battery Detect Indicator to make sure you don't get out in the field with dead battery, and a built-in LED Battery Charge Indicator which lets you know when your transmitter is finished charging.
The SD-350 transmitter is small enough to hang on a lanyard -- 3.2 ounces and measures 1.5" wide by 5" tall with antenna.
The "YardTrainer" SD-350 transmitter is ergonomic and feels as good as it looks. The comfortable "Soft coat" transmitter finish makes this unit a pleasure to handle.


SportDOG YardTrainer SD-350 Collar
Internal antenna system
Molded plastic case built to withstand all kinds of training and hunting conditions
Waterproof collar/receiver (perfect for retriever training)
Rechargeable NiMH batteries are user-replaceable, heavy duty, and last 3-5 years with proper care
Built-in LED is a battery charge indicator and test light
Weight: 4.8 oz
Receiver Dimensions = 1 1/2" wide x 2 1/2" long x 1 1/4" thick
Collar Dimensions = 3/4" x 24"
Fits up to a 23" neck


SportDOG YardTrainer SD-350 Includes
SportDOG YardTrainer SD-350 collar
SportDOG YardTrainer SD-350 transmitter
SportDOG Owner's Manual / Operating Guide
Adjustable black collar strap with metal keeper which fits up to a 23" neck
User replaceable, rechargeable batteries in the collar + transmitter
Dual lead battery charger -- Save time because you can charge both collar and transmitter at the same time from one plug
Lanyard for the transmitter
Accessory Kit that includes extra mud plugs, probe washers, and test light
1 set of short stimulation probes
1 set of long stimulation probes
Robin MacFarlane's Basic Obedience Ecollar Training DVD
Long Line / Checkcord


SportDOG YardTrainer SD-350 Batteries
User-replaceable, rechargeable batteries in the collar and transmitter
Get up to 45 hours of "run time" between charges
Dual-lead charger lets you save time because you can charge both collar and transmitter at the same time from one plug


Stimulation from the SportDOG YardTrainer SD-350
The SD-350 has multiple intensity levels, which allows you to choose the stimulation that is best for your dog
Eight intensity levels can be quickly adjusted with the dial on the side of the transmitter
Teach yard work/obedience and enforce known commands with lower levels of stimulation
Use higher levels to stop unwanted chasing or to overcome strong distractions


SportDOG YardTrainer SD-350 Range
Up to 300 yard range which is ample for most dog training or for hunting with close-working field dogs
Actual range depends on training conditions, including weather, terrain, presence of cover, etc.


Country of Origin: Made in China.








SportDOG
729849141438
SD-350