SportDOG SD-825 SportHunter 2-dog
Normally $319.90 -- Order yours by 12-31-2017 and save $40!
No risk to you. Your 100% Satisfaction is Guaranteed with our 30 Day "No Questions" Money Back Guarantee. Hassle-free returns & exchanges.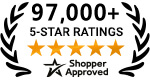 Multi-dog Collars / Systems:
SportDOG Sporthunter SD-825 2-dog Overview
The SportDOG Sport Hunter SD 825 is an incredibly versatile training collar and a good choice for all-around use. The SportDOG Sporthunter SD 825 is a longer range version of the SD-425. It has all the features of the SD 425 but has a slightly larger transmitter with a more powerful antenna for longer range, perfect for training in the yard, field, or for hunting with medium range working dogs. Both the transmitter and receiver are waterproof and submersible.

The 825 can be expanded to control up to three dogs by adding SportDOG Brand Add-A-Dog collars. The comfortable "soft coat" transmitter finish makes this unit a pleasure to handle.

The low continuous stimulation levels and gradual increases between levels on the SD-825 are particularly useful with sensitive dogs or breeds.

You can customize your SportDOG Sport Hunter SD-825 to match your training preference. It comes set up in MODE-1 (a 7-level continuous + 7-level momentary stimulation one dog collar with non-stimulation tone button), but it can easily be changed into 7 different modes with different button configurations.


FREE! Owner's Manual Download
SportDOG SD-825 Owner's Manual, downloadable in .pdf format.
Click here to read the SportDOG SD-825 Owner's Manual.
SportDOG Sporthunter SD-825 2-dog Transmitter (Remote)
1/2 mile range
Easy to upgrade to 2 or 3 dogs without loss of tone / vibration feature
DryTek waterproof design -- submersible to 25 ft.
7 levels of stimulation, vibration, and tone
2 hour quick charge Li-Ion batteries that are also user replaceable (3-5 year lifespan with proper care)
40 to 60 hour run time on a full charge
LED battery charge indicator lets you know transmitter is finished charging
Small enough to hang from the included lanyard
Basic Training DVD and Manual included
Weighs only 4 ounces
Measures 7" x 1.75" x 7/8" with antenna

Transmitter MODES

The SportDOG 825 gives you the option of customizing the transmitter to fit YOUR needs. It also allows you the option of changing the stimulation setup as your needs change or if you want different options in different situations.

Modes include Continuous and Momentary with Tone or Vibration button, 2 or 3 dog mode featuring one button per dog with either Tone or Vibration on the dial, Continuous and Momentary with either Tone or Vibration on the dial, and Continuous and Momentary with Tone on the dial and Locator Beeper (sold separately).

Change MODES in seconds by setting the transmitter dial to the mode you want. Next press the recessed button on the back of the transmitter. The transmitter light then flashes back the number of the mode you have selected. Modes can be changed as often as you like. Change them for different situations or training styles.
SportDOG Sporthunter SD-825 2-dog Collar
Slim-profile collar design fits closer to your dog's neck
3/4" black and orange collar straps
Internal antenna system
Plastic molded case built to withstand all kinds of training and hunting conditions
Waterproof collar/receiver (perfect for retriever training)
Rechargeable Li-Ion batteries are user-replaceable, heavy duty, and last 3-5 years with proper care
Built-in LED is a battery charge indicator and test light
Weight: 2.4 oz
Receiver Dimensions: 1" wide x 2 1/2" long x 1" thick
Collar Strap Dimensions: 3/4" x 28"
Fits up to a 23" neck

Collar MODES

Another feature in the 825 collar is the ability to change stimulation settings at the collar. The collar has a low and medium setting. This allows you the option of finding the correct range of stimulation for your dog. Lower the overall stimulation choices for more sensitive dogs and raise the levels for hard headed or stubborn ones.

You can change the collar setting at any time. You can also have collars set up on different levels and work them from the same transmitter. This allows you the option of working sensitive and stubborn dogs from the same transmitter.
SportDOG SD-825 2-dog Comes With:
2 active SportDOG SD 825 collars
SportDOG SD 825 transmitter
2 sets of short stimulation probes
2 sets of long stimulation probes
Adjustable black collar strap with square roller buckle and metal keeper which fits up to a 23" neck
User replaceable, rechargeable batteries in the collar + transmitter
2 dual lead battery chargers
Extra mud plug for both the transmitter and collar
Lanyard for the transmitter
Test light
SportDOG Owner's Manual / Operating Guide
"Basic Training" booklet by Charles Jurney with Rick Smith and Tom Dokken
Basic Training DVD featuring pro trainers Charles Jurney, Rick Smith, Tom Dokken, and Chris Akin
Robin MacFarlane's Basic Obedience Ecollar Training DVD
Long Line / Checkcord
Features of the SportDOG SD-825 2-dog
Waterproof and submersible Collars and Transmitter
No external collar antennas to get hung up
1/2 mile range
Expandable to use with up to three dogs
Push-button ON/OFF switch activated at the collar
Customizable transmitter settings -- choose from 7 pre-set modes
Up to 7 levels of continuous stimulation and 7 levels of momentary stimulation
Instantly change stimulation intensity from the transmitter (tactile dial)
Tone only option
Vibration only option
Rechargeable, user replaceable Lithium Ion batteries in collar and transmitter
Two hour rapid charge system
Low Battery Detect indicators on both transmitter and receiver
Backed by a Two Year Manufacturer Warranty
SportDOG SD-825 2-dog Batteries
Lithium Ion batteries
Two hour rapid charge system for the transmitter and collar
User-replaceable, rechargeable batteries in the collars and transmitter
Get 40-60 hours "on time" between charges
Stimulation from the SportDOG SD-825 2-dog
The SD-825 has multiple intensity levels, which allows you to choose the stimulation that is best for your dog
Seven intensity levels can be quickly adjusted with the dial on the side of the transmitter, meaning you can instantly adjust intensity whenever distractions increase
Teach yardwork/obedience and enforce known commands with lower levels of stimulation
Use higher levels to stop unwanted chasing or to overcome strong distractions
Up to 7 levels of continuous stimulation and 7 levels of momentary stimulation, depending on which mode you choose
SportDOG SD-825 2-dog Range
Up to 1/2 mile range which is ample for off leash dog training or for hunting with medium range field dogs. Actual range depends on training conditions, including weather, terrain, presence of cover, etc.


Country of Origin: Made in China.








SportDOG
729849137257
SD-825-2