Zinger Winger II G4 with Dogtra Deluxe Remote Release
Perfect for those looking for high accurate marks but needing a unit that is easy to operate, carry and store.
Temporarily sold out of "BK| Black (+$20)". Expected to be back in stock by late March, 2018.
No risk to you. Your 100% Satisfaction is Guaranteed with our 30 Day "No Questions" Money Back Guarantee. Hassle-free returns & exchanges.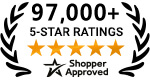 Choose Silver or add $20 for Black Powder Coat finish.

The Zinger Winger II G4 is the latest remote Winger to come out of the Zinger Winger Company. They have reduced the size and weight of this winger while improving overall quality and dependability. It is a lighter, more compact version of the Field Trialer and features their Sure-Shot Sound Release. The Zinger Winger II is perfect for those looking for high accurate marks but needing an ultra small unit that is easy to operate, carry and store. The Zinger Winger II will launch ducks, pheasants, pigeons, Dokkens, and bumpers, as well as live flyers for those times when you need that added excitement and realism.

The G4 features the servo actuated Sure-Shot Sound release mechanism which fires 209 primers for an attention getting sound.

SURE-SHOT RELEASE

The Zinger Winger II features the Sure-Shot release mechanism. This precision engineered release allows you to fire common 209 primers for an attention getting shot. It's dependability and protection are unsurpassed and guarantees the release of the bird every time.

SUPER SMALL! SUPER LIGHT!

25" by 56" by 1 1/2" -- 13 lbs. The Zinger Winger II is one of the smallest and lightest wingers on the market. It is constructed from strong lightweight aluminum, with a black powder coated finish, so it can be carried into the field by just about anybody. It folds completely flat allowing it to fit into small cars, mini-vans, and shortbox trucks.

EASY 1,2,3 SETUP

The Zinger Winger II is an extremely user-friendly training tool. It sets up in seconds requiring no tools or assembly. The Zinger Winger II is freestanding so there are no ground stakes needed to stabilize the launcher. Less time setting up means more time training!

ADJUSTABLE ARC & THROW

Nothing throws like a Zinger Winger launcher. The small size and weight of the Zinger Winger II doesn't mean sacrificed performance. The legs are fully adjustable for altering the arc and distance of the throw.

DISTANCE OF THROW

Bumper/Pigeon: 30 yards
Dokkens: 25 yards
Duck: 20 yards

LAUNCHES BIRDS & DUMMIES

One size fits all (Ducks, Dokkens, Pheasants, Quail, Bumpers, etc.). The Zinger Winger II will launch live birds as well as bumpers for mark training.

The heavy duty vinyl pouch assembly can quickly be unhooked from the frame to limit its exposure to the elements. Using their exclusive ReceiverLok, the remote receiver mounts high off the ground for the best reception possible.

DOGTRA DELUXE REMOTE RELEASE

Dogtra's RR Deluxe electronic remote release system features two sound modes: authentic Mallard duck-call attention getter or a beep-locater sound. The Dogtra RR Deluxe will run up to eight different receivers off one transmitter, and each receiver can operate two launchers with the use of a 15 foot jumper cord (not included), giving you control of up to a total of 16 launchers! The Dogtra RR Deluxe is compatible with Thunder Equipment, Dogtra, Zinger Winger, Etch-Marc, and most other after-market bird / bumper launcher systems. The remote release system has 1,000 yard range. The attention-getter sound has a 100 yard range (range may vary with weather conditions).

Uses long lasting rechargeable Ni-Mh batteries (charger included) with 3 color battery life indicator. Transmitter is waterproof, and receivers are water resistant.






Zinger Winger
400018241667