Hunting the Quails of North America by Ben O. Williams
Learn all about quails and the best methods to hunt the species.
No risk to you. Your 100% Satisfaction is Guaranteed with our 30 Day "No Questions" Money Back Guarantee. Hassle-free returns & exchanges.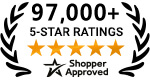 Copyright 2001, 159 pages, hardcover, color photos and illustrations

Hunting the Quails of North America is quintessential Ben O. Williams -- taut, direct, suffused with earned knowledge, and permeated by a gentle humor. It is a joyous book, brimming with its author's love of life afield, and while easily the most useful guide extant on the subject of wingshooting North American quails, it is also far more than a how-to manual.


"Its pages serve up wisdom, vision, and finally the ineffable and heartbreaking beauty of days spent out of doors."

-- David Guterson, Snow Falling on Cedars and East of the Mountains.

For Williams, there is something very special about bird hunting. This book is not only about hunting game birds, bird dogs and bird guns, although they have been an important part of Williams' life.

It's also about each bird's origin, distribution, life cycle, behavior, habitat, food and daily routine. It's about what Williams calls "Learning Wild Things." Six species of quail are covered, each discussed in terms of when Williams first hunted the bird, exploring the bird's life cycle, and explaining how Williams hunts the bird today.

These essays are about hunting wild things and wild places with clouds moving overhead and rocks beneath one's boots.

Table of Contents:


Foreword
Introduction
Chapter 1: Bobwhite Quail
Chapter 2: Valley Quail
Chapter 3: Gambel's
Chapter 4: Scaled Quail
Chapter 5: Mearns' Quail
Chapter 6: Mountain Quail
Suggested Reading


About the Author:

Ben O. Williams is a noted photographer, author, bird hunter and dog breeder. He is the author and photographer of American Wingshooting, also published by Willow Creek Press.

His photography and writing have appeared in many prominent sporting magazines including Grays' Sporting Journal, Retriever Journal, Pointing Dog Journal (for which he is a columnist) and Shooting Sportsman. He lives along the Yellowstone River outside of Livingston, Montana, with his wife Bobbi, fourteen Brittany spaniels and two English pointers.


Country of Origin: Made in Canada.










Willow Creek Press
709786004591