DT Systems Super-Pro Series Hand Held Dummy Launcher Set
An excellent tool to help teach and reinforce the hunting situation of the sound of a "bang" with the "marking" of a bird in the sky.
No risk to you. Your 100% Satisfaction is Guaranteed with our 30 Day "No Questions" Money Back Guarantee. Hassle-free returns & exchanges.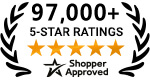 The DT Systems Super-Pro Dummy Launcher is an excellent tool to help teach and reinforce the hunting situation of the sound of a "bang" with the "marking" of a bird in the sky. Great for long and short retrieves by adjusting the flight angle and the strength of the .22 caliber blank launching load.

The launcher's solid aluminum frame construction means no lost training time from broken plastic components like on other brands.

The D.T. Super Pro Dummy Launcher is easy to use, clean, and maintain. Hunting season is very short and repetition is very important in the training process. With the DT Super-Pro Dummy Launcher you can train with your dog every day to make him the best he can be! Includes launcher, earplugs, 2 extra o-rings, and one DT Super Pro Series Feather-Weight Launcher Dummy.

Features:


Dual ported stainless steel barrel increasing distance and reduces recoil
Integrated shell ejector
Rugged solid aluminum frame construction
Cast Aluminum to prevent rusting
Durable stainless steel launcher barrel
Full grip aluminum locking lever for safety
Extra strong aluminum hinge system
Thick, dense, shock absorbing recoil pad
Wide nylon comfort grip handle sleeve
Self-contained firing pin mechanism for easy cleaning and maintenance
Dual exhaust holes for greatly reduced recoil

The Super-Pro Dummy Launcher is made with a solid metal alloy frame construction, even through the handle. Uses .22 caliber blank loads with crimp ends.

NOTE: Red power loads can be used with the Super-Pro Dummy Launcher. However, DT Systems recommends the green or yellow loads for this launcher as the red loads can shorten the life of the launcher dummies.

The DT Feather-Weight Launcher Dummy is wrapped in 1000 denier nylon Cordura fabric. Specially coated, the fabric repels water, resists mold growth, gives longer life and has excellent scent-holding qualities.

NOTE: When training on water, make sure the launch tube in each dummy is dry before re-launching. If water is in the launch tube when the dummy is placed on the launcher, it can enter the firing port, drowning the load and causing a misfire. We recommend having multiple dummies available so the wet ones can dry between launches.

For Your Safety:


Use only .22 caliber crimped blank loads. Not for use with loads with wadded ends.
Each time before firing the launcher, make sure bore is free from obstruction. Clean after firing.
WEAR PROPER HEARING PROTECTION. Repeated exposure to gunfire or dummy launcher firing can damage hearing.
WEAR SHOOTING GLASSES TO PROTECT EYES.
Always keep your dummy launcher pointed in a safe direction.
FOR OUTDOOR USE ONLY!






712548881057
88105