Retriever Training Problems and Solutions DVD with Danny Farmer and Judy Aycock
Champion duo teaches how to work through training issues.
No risk to you. Your 100% Satisfaction is Guaranteed with our 30 Day "No Questions" Money Back Guarantee. Hassle-free returns & exchanges.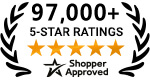 Copyright 2007, approx. 2 hour 19 minute runtime

This retriever training video from Danny Farmer and Judy Aycock will teach you to work through training issues with their unique approach and style, making you a better trainer and handler. Whether your goal is a solid hunting dog or a National Champion, this DVD will give you the tools to successfully overcome most challenges encountered in training today's gun dogs.

Produced by Emmy-award winning producer Shannon Nardi and Dancin Dog Productions, this video brings together over 75 years of training experience from Danny Farmer and Judy Aycock.

Order today and take your training to the next level!

Chapters:



1. Preface
2. Marking...At the Line
3. Marking...In the Field
4. Blinds...At the Line
5. Blinds...In the Field
6. Outtakes



You will hear the names you know -- names like Honcho, Cody, Timex, and Rocket. Now learn how they became champions.

It has been said that retriever training is a man's game; but, she changed this sport forever. Most experienced dog handlers believe that Judy Aycock is, without question, one of the finest amateur retriever trainers who has ever lived. Her list of accomplishments is long and distinguished, but perhaps her greatest gift to the sport of retriever training was a student.

This particular student started out as a Louisiana duck hunter and would soon change the sport as we know it. His name is Danny Farmer.

Danny and his retrievers have won more Retriever Field Trials than anyone in history. He has trained almost twice the number of field champions than anyone in history. His long list of national qualifiers has no challengers and, just as importantly, he owns the record for the most national finalists.

Join Farmer and Aycock as they combine for more than 75 years of experience and five national championships to help improve your training skills. They will teach you to work through training issues with their unique approach and style, making you a better trainer and handler. Whether your goal is a solid hunting dog or a national champion, they will give you the tools to successfully overcome most challenges encountered in training today's gun dogs.

Danny was raised in Monroe, Louisiana, into a family that loved to hunt and fish. When Danny was 10 years old, he got his first dog, Lady. She belonged to the neighbors, but Danny played with her every day and taught her many tricks. He also taught her to squirrel hunt.

In 1961, Danny's family moved, and both Danny and Lady were heartbroken. The neighbors did not want to part with their dog at first; but Lady howled nonstop, and Danny missed her so much that his father offered to trade his brand new outboard motor for Lady. A deal was made, and this started Danny's lifelong love and passion for dog training.

Danny bought his first black lab when he was a freshman in college, a 7-week-old pup named Daffney. He had been given the book, "Training Your Retriever," by James Lamb Free and would read a page and then teach it to Daffney.

Danny saw his first field trial in the mid-1970s and started looking for a good pup for sale. He bought "Farmer's Black Babe" from Glen Saprano, and from then on all he wanted to do was train retrievers.

Danny met Judy in 1978. She had just won the National Open in 1976 and was considered one of the greatest amateurs in the country. Danny decided that Judy's knowledge and talent with retrievers was something he needed if he wanted to be a successful trainer.

Judy was a great teacher and had a tremendous influence in Danny's life. He began to spend as much time as possible gathering information and knowledge from Judy. Danny quit his job at the sheriff's department and began training dogs full-time in the late 1970s.

In 1981, Danny competed in his first National Open. On average, he has qualified five dogs per year and tied the record for number of qualifiers in a single year with nine.

Danny won his first National Open in 1989 and followed it up with victories in 1995 and 2001. In addition, two of his clients have also won National Opens -- John Parrott at the 1984 National Open and Jerry Wickliffe at the 1988 National Amateur.

He holds the record for winning more Opens than any other professional handler, including an amazing 18 in a row. He had trained and is responsible for creating more than 90 field champions. He has had the High Point Open Dog twice and finished National Open with four dogs twice. He still holds the record for the high-point male Derby dog.

Danny now lives in Anderson, Texas, and retriever training continues to be his passion.

Judy was born in Princeton, New Jersey, where her father was Dean of Students at Princeton University. When she was a child, the family moved to the Chicago area where her father became president of the National Merit Scholarship Corporation. He had been involved in developing tests for the military in the 1940s, and this eventually led to his involvement in designing the Scholastic Aptitude Test (SAT). Judy attended public school in the Chicago area where she was involved in sports. She was named to the Mayor Daly Youth Foundation track team, competing in the 800 meters. She graduated from UCLA, earning degrees in psychology and history. While in college, Judy became a serious tennis player and for a brief period, she competed on the tennis circuit.

Judy grew up with dogs and as a child and competed in AKC obedience trials with the family poodle. After her brief tennis career, she continued in obedience competition with Shetland Sheepdogs. While living in Los Angeles, she became interested in the possibility of training dogs for field trials after realizing it was much more of a challenge than obedience. After doing some research, she discovered a famous retriever trainer in Escalon, California, named Rex Carr. After a few visits, Judy was hooked and knew this was what she wanted to do with dogs.

Subsequently, she bred her Labrador female to August and Louise Belmont's dog FC-AFC Air Express. This union produced her first titled retriever, Dual Ch. Trumarc's Triple Threat -- "Punt." At this time, she purchased another lab pup, Trumarc's Raider. After training both dogs for a few years while living in Escalon and working with Carr, she decided that she could only afford to campaign one dog. She decided to sell Punt and keep Raider. When it appeared that Punt might be returned to her, she let someone look at Raider. Ultimately, both dogs sold and she was dogless.

Raider had sired a litter of pups, one of which belonged to John Folson who worked for Carr. His named was Honcho, and Judy admired his tremendous desire. She asked John if he would sell Honcho, and they agreed on a price. Through Judy and Rex's tutelage, Honcho became the 1976 National Open Champion at the age of 3.

Judy has trained many accomplished retrievers, most notably the 1984 National Amateur Retriever Champion and the second all-time high-point field trial retriever FC-NACF Trumarc's Zip Code. Judy is the only person to win a National Open and a National Amateur with two different dogs. She has won numerous double headers with many different dogs and has given judging and training seminars in the U.S., Australia, and New Zealand.

Country of Origin: Made in USA.



Avery
700905899906
89990