SportDOG TEK GPS + Ecollar System
GPS tracking + dog training collar together in one system
No risk to you. Your 100% Satisfaction is Guaranteed with our 30 Day "No Questions" Money Back Guarantee. Hassle-free returns & exchanges.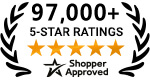 The SportDOG Tek LT Series is a revolutionary dog training product which combines a GPS dog tracking system with remote dog training collar.

It's two systems in one. All operated from one handheld remote and one collar on the dog. GPS tracking and a dog training collar together in one system. The TEK collar is an integrated design with two independent pieces: one half GPS and the other half remote training collar.

Read Steve's complete (updated SEPT 2011) SportDOG TEK REVIEW here.


ECOLLAR: SportDOG TEK remote training collar
Dog training gear the way you would design it

The SportDOG TEK remote training collar is an incredibly versatile training collar and a good choice for all-around use. It is designed for a wide range of dog handlers including bird hunters, rabbit hunters, and Houndsmen. Ideal for training in the yard, field, or for hunting with long-range working dogs. Waterproof. Expands to 12 dogs. Customize to match your training preference.

E-COLLAR COLLAR/RECEIVER Features:

Built to withstand all kinds of training and hunting conditions

Rugged molded collar case
Waterproof and submersible collar

E-COLLAR BATTERY Features:

Rechargeable, factory replaceable Lithium Ion batteries in collar
30 hour run time on a single charge
Two hour rapid charge system
Low battery detect indicators on both transmitter and receiver
Built-in LED is a battery charge indicator and test light

E-COLLAR TRANSMITTER Features:

Ergonomic and feels as good as it looks.

Customizable transmitter settings up to 99 levels of stimulation
Waterproof and submersible Transmitter
Comfortable "soft coat" transmitter finish makes this unit a pleasure to handle.
Fits in the palm of your hand.
Small enough to hang on a lanyard (included)
Matte black finish with silver trim.
High-impact plastic with "no-slip grip"
STIMULATION on the SportDOG TEK
Wide range. Multiple types & levels.

Change STIM settings at any time

Set up a custom profile for each dog
Set multiple collars on different levels and work them from the same transmitter.
Work sensitive AND stubborn dogs from the same transmitter.
Change STIM for different options in different situations.

Wide STIM RANGE with gradual increases

Lower levels: teach yardwork/obedience. Enforce known commands.
Higher levels: stop unwanted chasing. Overcome strong distractions.
Change stimulation settings by making the collar either a Low, Medium or High stimulation unit.

Find correct range of stim for your dog.
Lower overall levels for more sensitive dogs
Raise overall levels for hard-headed dogs
Gradual increases between levels

Multiple Stim Levels & Modes

5 different STIM modes

Continuous
Momentary
Rising
Tone
Vibration

99 intensity levels
Multiple levels for multiple dogs
Multiple STIM ranges for each dog
Programmable continuous buttons.
3 unique "cue" options for each dog

MULTI-DOG Settings

Train up to 12 dogs with SportDOG TEK Add-A-Dog collars

Color straps (color-coded antenna keepers to differentiate collars)
Multiple levels for multiple dogs
3 unique "cue" options for each dog
GPS Dog Tracking on the SportDOG TEK
Keep track of your hunting dogs at a distance, even in heavy cover.

Know exactly where your hunting dog is and what he is doing.

A single TRACKING SCREEN shows all your dogs, direction, and distance from you.

(The TEK does NOT have a dog trail or track history, so you can't see where the dog has been, but all this info on one screen makes up for that.)

HANDHELD GPS (Transceiver) Features:

Backlit LCD screen
3 Axis tilt compensated compass
Rechargeable, user replaceable handheld battery
20 hours of usage on a single charge
GPS functionality including multiple waypoints
Dog status - On Point or Treed
Track up to 12 dogs at one time

GPS COLLAR: Features:

Dual batteries so training functions don't shorten GPS run time
Rechargeable, factory-replaceable GPS battery
GPS whip antenna

GPS BATTERY on SportDOG TEK Collars

Uses a rechargeable Lithium-ion battery pack.
Average battery charge life is 25 hours.
Allow 2 hours for a complete charge for a fully drained battery.

The SportDOG TEK series tracking collar will get around 25 hours of run time starting with a 2.5 second update rate and slowing to a longer update rate as the battery becomes depleted. The SportDOG TEK E-collar module runs off of a separate battery and use of the ecollar will not effect battery life of the tracking collar.

Collar Battery Runtime vs Update Rate

Battery life on a GPS collar is based on the "update rate" -- how often the GPS collar radios back location to the Handheld.

The slower the update rate, the longer the battery life. A slower update rate also means that you have longer gaps of time between knowing the exact location of your dog.

Most folks want a combination of the fastest possible update rate with the longest possible battery life. The SportDOG Tek collar starts out with a 2.5 second update rate. As the battery life gets lower the Tek collar automatically slows the update rate to conserve battery life.

First 10 hours of runtime - 2.5 second update rate
Next 5 hours of runtime - 10 second update rate
Next 10 hours of runtime - 25 second update rate
Total battery runtime - 25 hours

SportDOG Tek collar does not allow you the option of changing the update rate. The advantage of the Tek collar is that while you are hunting (the first 10 hours of the battery) you have the fastest possible update rate at 2.5 seconds.

After 10 hours, the collar slows the update rate to stretch out the battery life. The assumption here is that once you have passed the 10 to 15 hour mark, you are no longer hunting, but you are looking for a lost dog.

The other thing to keep in mind is that with the way the TEK collar goes about setting the update rate, you are really required to charge the collar every time before you hunt. If you don't, you will have a substantially slower update rate on your second day of hunting.
GPS RANGE
The SportDOG TEK transmitter and receiver have a "line of sight" range of up to seven miles. The SportDOG TEK communicates using a VHF radio signal between the Dog GPS collar and the Handheld GPS unit, so to get the full range out of a system there should be nothing between the transmitter and the receiver.

Realistically, this isn't going to happen in most of the places that we spend time with our dogs, so the actual usable range will be less than 7 miles depending on hunting conditions, including weather, terrain, and the presence of cover.
GPS Waypoints
SportDOG Tek can mark up to 20 waypoint location. It also has the option of marking a Starting point which can be used to locate your vehicle in the field.
How SportDOG GPS works:
SportDOG TEK GPS system consists of two parts: a Handheld GPS and a Dog GPS collar
GPS collar gets location from GPS satellites
GPS Collar sends location update to Handheld via radio signals
GPS Collar updates Handheld every 2.5 seconds
Handheld plots location of you and your dog
Dog Tracking Screen shows you and your dog's location including:

dog's distance from you,
dog's direction
dog's activity (moving, on point or treed).
Add up to 12 dogs to the Tek Handheld GPS Ecollar system. All you need are extra TEK collars.
SportDOG Tek Anatomy
There are three parts to the TEK: the handheld, the GPS collar, and the e-collar. All are independent from one another. The transmitter speaks to the e-collar, and the GPS speaks back to the handheld as a receiver. The Tek GPS and remote collar are independent receivers docked together on one collar strap.

GPS Collar Strap is made of durable rubber. The wires that connect the GPS antenna to the electronics are embedded in the rubber for protection. If you need to make it smaller depending on the size of your dogs, you can cut it very easily along the grooves designed into the strap.

Handheld

5" tall with long ant removed.
9.25" with ant installed
2.25" wide
1 3/16th" thick

The Handheld transceiver weighs 6.7 ounces

Collar

Fits 14" - 22" neck sizes
25" overall length (approx) x 1.25 wide (strap)

DOG GPS with Ecollar Training module

3.75" long
1 5/8" wide (front to back)
2.25" thick not counting probes

E-collar / Tracking Collar with strap and antennas weighs 12 oz.

DOG GPS Tracking Collar Only

3.75" long
1.25" wide (front to back)
1.25" thick with base installed

Tracking Collar only with strap and antenna weighs 8 oz.

Training module (uninstalled)

3.25" long
1.5" wide (front to back)
2.25" thick not counting probes

Training module (uninstalled) and antenna weighs 4 oz.
SportDOG TEK Comes With:
Tek Handheld

Lanyard for the transmitter
Transmitter antenna

Active SportDOG TEK remote training collar GPS transmitter with strap and whip style antenna

Short stimulation probes
Long stimulation probes
Adjustable black collar strap with square roller buckle which fits up to a 22" neck
Factory replaceable, rechargeable batteries in the collar

Triple lead battery charger -- Save time because you can charge both Ecollar, GPS collar and transmitter at the same time from one plug
SportDOG Owner's Manual / Operating Guide
Backed by a Two Year Manufacturer Warranty
FREE! Quick Start Manual Download
TEK 1.0 LT Quick Start Manual, downloadable in .pdf format.
Click here to read the TEK 1.0 LT Quick Start Manual.
FREE! Owner's Manual Download
TEK 1.0 LT Owner's Manual, downloadable in .pdf format.
Click here to read the TEK 1.0 LT Owner's Manual.


Not available to Canadian Addresses.


Country of Origin: Made in China.







SportDOG
729849127852
TEK 1.0 LT