Duck Dog Basics DVD with Chris Akin
Take the first step in training your dog to be a duck dog.
Temporarily sold out. Expected to be back in stock by late May, 2018.
No risk to you. Your 100% Satisfaction is Guaranteed with our 30 Day "No Questions" Money Back Guarantee. Hassle-free returns & exchanges.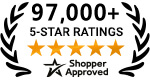 Copyright 2008, approx. 2 hour 30 minute runtime

More from this series: Duck Dog Basics II -- Basic Handling DVD with Chris Akin; Duck Dog Basics 3 -- Advanced Handling DVD with Chris Akin; Avery Duck Dog Basics 3-disc DVD Set featuring Chris Akin

How do you create a duck dog? Growing up in the middle of Arkansas' famed green timber and rice fields, Chris Akin knows how to do just that. He's spent the better part of his life training some of the world's finest hunting dogs and establishing his premier training facilities at Webb Footed Kennels. With well over 100 Grand Champions and Master Hunters to his credit, Akins' ability to get the most out of a retriever has been proven repeatedly. He is also the only handler to win the Super Retriever Series Crown Championship twice.

From choosing the right puppy all the way up to opening day, Akins will show you in this DVD how it's done. Upon completion of Duck Dog Basics, you'll be ready for opening day with your favorite hunting partner.


"I've been training and hunting with retrievers for well over 30 years. This DVD is the most fun and realistic gun dog training video I've ever seen. Chris is arguably the best competitive dog trainer of our time and just so happens to be a really serious waterfowl hunter. That's a very tough combination to beat."

--Justin Tackett, Ducks Unlimited Waterdog
Chapters:
Socialization, Laying the Foundation

Picking a Puppy & Pedigree
Akin's Answers - What to do with my puppy?
Fun Bumpers - "Hup Hups", retrieves on land
Akin's Answers - What do I do with my puppy when I come home?
Introduction to Water
Introduction to Covers & Decoys
Introduction to Birds
Akin's Answers - Puppy Teeth?
Introduction to Kennel
Akin's Answers - When should formal training begin?

Formal Training - Obedience & Collar Conditioning

Introduction to Formal Training
Formal Training - Tools
Formal Training - Obedience

Putting on Checkcord
Heel
Sit/Stay & Here
Sit/Stay & Here with a more advanced dog
Kennel

E-Collar Conditioning

Putting on E-Collar
Heel & Here

Introduction to Gunfire

Chapter Three: Force Fetch -- Fetch, Hold and Leave

Introduction to Force Fetch
Teaching Force Fetch
Akin's Answers - Can I continue to throw retrieves during Force Fetch?
Force Fetch with a more advanced dog
Force Fetch from the ground
Walking Fetch

Chapter Four: Formal Marking - Steady to Singles & Doubles

Introduction to Formal Marking
Steady - Singles & Doubles
Diversions
Diversions - with a less advanced dog
Akin's Answers - Socialize to your hunting environment
Adding Distance
Adding Birds
Adding the Gun
Akin's Answers - Making exceptions with friends and family
Adding Water
Akin's Answers - Teaching your dog his place
Steadying - From the duck blind
Akin's Answers - Taking the right steps on your pup's first few hunts
Steadying - From the pit
Akin's Answers - Pup's first hunt
Good Luck!



About Chris Akin

Chris Akin is a duck hunter. His entire career has been built on a love for duck hunting. It wasn't long after high school that Chris figured a way to make a living as close to duck hunting as possible. It was dogs. He began to understand that he had a natural talent to train retrievers, and with time, he developed into one of the very best of our time.

Chris' training style is what many might call unconventional. Unlike just about every other great, Chris' training doesn't fall into a "Rex Carr or Farmer/Aycock" theory. It's all based on a huge number of retrievers trained. It's a safe argument to say that at 41 years old, Chris may have trained more retrievers than anyone in history. With right under 4,000 retrievers going through Webb Footed Kennels over the past 20-plus years, there are very few that can claim to see and actually handle anywhere close to as many retrievers as Chris has. Chris' style is based on a retriever's strengths as his style uses a less-pressure approach. You'll find that Chris uses more "attaboys" and "attagirls" than almost any trainer in the business.

Chris, his wife Janet and children Kristen and Clay live about 100 yards west of Webb Footed Kennels in the northeastern tip of Arkansas in Bono. He's well known for training all seven days of every week, so don't be afraid to stop by and ask questions anytime.

Country of Origin: Made in USA.








Avery
700905899951
89995