Walk With Wick: The Tree Dog Encyclopedia Volume II by John Wick
Learn more advanced training in the second volume of this series.
No risk to you. Your 100% Satisfaction is Guaranteed with our 30 Day "No Questions" Money Back Guarantee. Hassle-free returns & exchanges.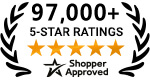 Copyright 2006, 336 pages, hard cover, black and white photos and illustrations

This book expands upon Walk With Wick Volume 1 published in 2003. Some of the chapters in Volume Two are continuations of the corresponding chapters in Volume One.


Table of Contents:


History of John Wick and Some of His Hounds
Developing Pup Potential
Cost of Raising and Training
Training Schools
Starting Young Dogs
Shipping Dogs Long Distances
Buyer and Seller Realities
Selling Hides
Hunting Conditions
Hunting With Mules
Maybe a Goodun', Maybe Not!
Dog Dangers
Family Matters
Feeding Your Coons
Treeing Problems
Inbreeding and Linebreeding
Where's My Truck?
The Fighting Dog
Cookin' Coons
Move to the Ozarks!
The Hunter's Guide
Judging Nite Hunts
Advice for Teens
Fact or Fiction?
Neutering Tree Dogs
Rating Tree Dogs
The Human Side of Our Sport
In Search of Coon Hunting Paradise
Nose Power
The Future of Our Sport
Assorted Questions and Answers
Just One More Question
When Your Hobby Becomes a Business
Starry Skies and Coon Eyes
Ethics and Sportsmanship
Coon Club Success
The Best Breed
Let's Walk and Talk Again
Tree Dog Index


What makes this book so valuable are the four great skills John Wick brings to it:


First is his experience, which is virtually unsurpassed.
Secondly, John Wick possesses a scientific mind. While others pay far less attention, John learns from every night and every experience. To him it's not enough to know that a dog did something. He must know why. Was it training? Breeding? Coincidence? Environment? What would another dog do in the same situation? Whether it relates to breeding, training, or disease, he remembers what he's learned, and knows how to use it.
Third, John Wick is just plain honest. However popular the concept, if it doesn't hold water, he'll say so. Directly.
Fourth, and vitally important, John Wick has the ability to communicate what he knows in a clear and interesting fashion.

About the Author:

John Wick is recognized as one of the nation's leading coonhound trainers. His methods are based on his own vast personal experiences. For many years, John worked with 50 to 100 dogs a year and hunted all night almost every night of the year. There isn't a training technique he hasn't tried, and there isn't a coonhound related problem he hasn't encountered several times. Originally from Pennsylvania, John moved to Missouri in the mid 1970's to be closer to the heart of the coon hunting world. He first became noted nationally many years ago for his trashbreaking methods and his Treeing Walker kennel.

Dissatisfied with the hunting clothes available to the coon hunter at that time, Wick designed his first hunting chaps. After several revisions and improvements, he and his wife came out with the Wick Nylon Hunting Chaps. Soon Wick Outdoor Works developed a complete and highly respected line of hunting clothes designed especially for hunters and other serious outdoor folks. Until their retirement and closing of the company 32 years later, they were as innovative in creating their line of clothes as John has been in his dog breeding and training methods.

A past contributing editor for Coonhound Bloodlines magazine, Wick's monthly column "John Wick on Training" was one of the most popular features in this respected, award winning publication.

Country of Origin: Made in USA.



Westwick Publishing
400000006269