Alfa .22 Blank Pistol Starter Kit
Includes Alfa .22 Blank Pistol, Cleaning Wand, Carrying Case, and TBI Holster
No risk to you. Your 100% Satisfaction is Guaranteed with our 30 Day "No Questions" Money Back Guarantee. Hassle-free returns & exchanges.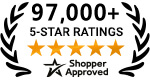 Restricted shipping. ONLY Available to U.S. addresses accessible via UPS. Shipping prohibited to Puerto Rico.


These blank pistols are not props and can cause serious injury if used improperly. They are not recommended for use in theatrical productions or indoors.

This starter kit is perfect for the hunter and dog trainer ready to expose his dogs to gunfire. Everything you need to start blank pistol training is included:


Alfa .22 Blank Pistol
TBI Leather Holster
Cleaning Wand
Carrying Case

Alfa .22 Features:

The Alfa .22 caliber double action blank starter pistol is a rugged and reliable dual action revolver with superior manufacturing quality.


Limited Lifetime Manufacturer's Warranty
Z-MAC zinc-aluminum frame and the high strength heat-treated steel parts
Automated drop safety lock and machine tooled steel double-action-trigger mechanism for safety
Bright orange grips made of high impact polymer for visibility in the field
Orange safety cap on the solid barrel indicates this blank pistol is not a firearm
Six shot swing out cylinder allowing for easy loading and unloading
Lanyard ring in the bottom of the handle

NOTES: Fiocchi "smokeless" .22 caliber blanks are recommended. If using crimped acorn blanks, you must point the Alfa .22 down when firing to prevent jamming (this does not occur with our other types of blanks).

Specifications:

Barrel: 2"
Overall Length: 7"
Height: 5.25"
Weight: 1.6 lbs.
Capacity: 6
Finish: Blued

TBI Holster:

The TBI Leather Large Frame Holster features quality, hand crafted, mahogany tanned leather with solid brass hardware.

PLEASE NOTE: Use and/or possession of Blank Pistols (Starter Pistols) and Blanks is prohibited and/or restricted in some jurisdictions. Laws change frequently. Therefore, all buyers should check with local authorities prior to ordering starter pistols, blank pistols, and/or blanks.



FREE! Owner's Manual Download
Alfa Blank Pistol Owner's Manual, downloadable in .pdf format.
Click here to read the Alfa Blank Pistol Owner's Manual.


Limited Lifetime Warranty

In addition to offering repair and service, Alfa-Proj warrants to the original purchaser that the product is free from defects in materials and workmanship under normal use. Damage due to abuse, misuse, neglect or unauthorized adjustments or modifications made or attempted by anyone other than the stated factory repair service is excluded from this warranty. The Lifetime Service Policy covers functional defects. Alfa-Proj will repair or replace, at its option, any defects due to faulty materials or workmanship.

The conditions of this warranty are twofold:

First, the purchaser must return the warranty card with proof of retail purchase to: Elite Custom Guns, 2522 Tranquil Way, Sevierville, TN 37876-0170 within thirty days of purchase. Please include a copy of your purchase receipt.

Second, the purchaser must notify Elite Custom Guns service department, in writing or by e-mail (elitecustomguns@gmail.com), stating the difficulty experienced and the date and place of original purchase.

Excluded from this warranty are malfunctions caused by misuse or abuse of the starter revolver, damage due to lack of proper cleaning and maintenance, unauthorized modification, adjustments or repairs, shipping damages, careless handling, normal wear and tear, and defective or improperly loaded ammunition and corrosion.

Alfa-Proj's responsibility under this warranty is limited to the repair or replacement of the revolver. Responsibility or liability for damage to property other than the revolver, personal injury or death, or consequential damages is SPECIFICALLY EXCLUDED.


Country of Origin: Made in Czech Republic.














Alfa
400000004100